Evarance – Rise of the Shadows (Book 1)

When Rachel began having mysterious dreams about another world, she didn't know those dreams would change her life forever. After becoming trapped in a world of dreams turned to nightmares, Rachel must search for a way home before the darkness taking over the land destroys everything she has grown to love. To complicate matters further, her brother and sister are having strange dreams too as they travel worlds away from home in search of their lost sister and the dream that holds her captive. Will Rachel find a way home? Will her brother and sister unlock the mystery of their own dreams? Join them as they journey through the Evarance, where dreams are made real!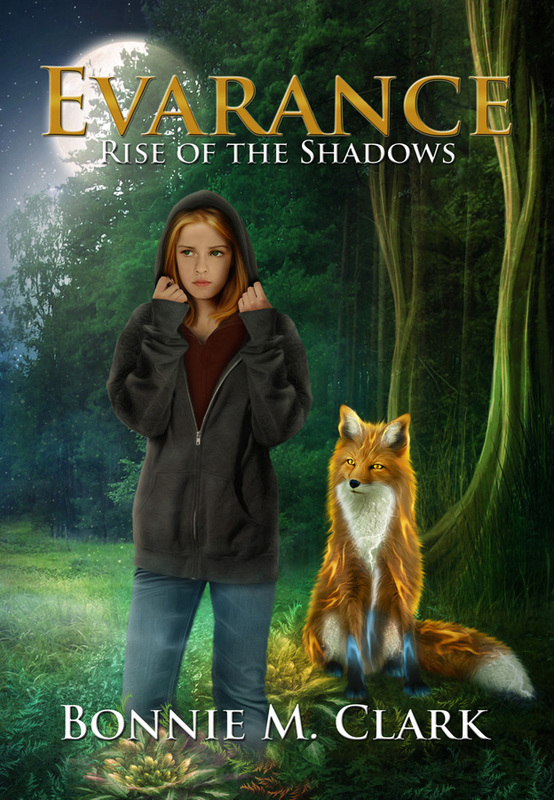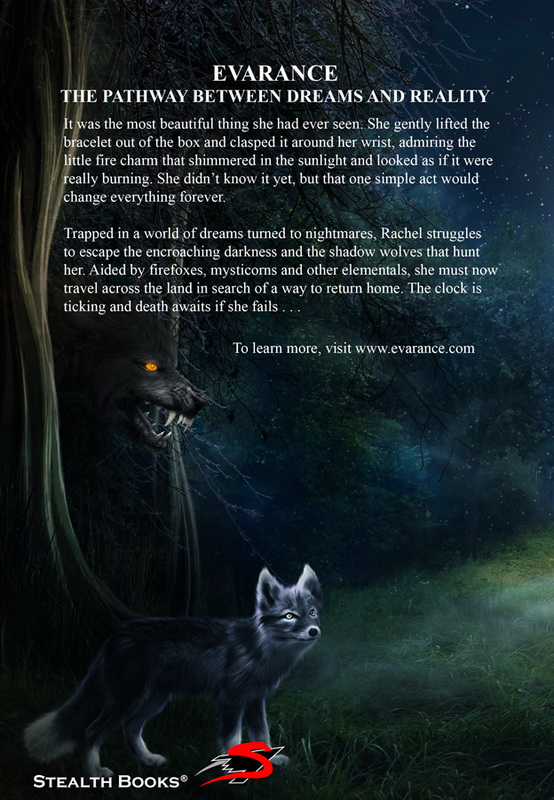 "After Rachel, the main character in Evarance: Rise of the Shadows by Bonnie M. Clark, finds a beautiful bracelet that once belonged to her aunt, she travels to the world of Calim when she sleeps. It is a magical world in which firefoxes talk, and you can meet horses made out of mist or water. But all is not well in this dream world: darkness is spreading, and for some reason evil as well as good creatures believe that Rachel is connected to that darkness. When Rachel wakes up in the real world, she leaves the world of Calim … but one day, she does not seem to be able to leave her dreams behind. Her brother and her sister also have weird dreams – are they connected? And will they make a connection between their dreams and their sister falling into a coma?
Evarance: Rise of the Shadows by Bonnie M. Clark is a very enjoyable read, not only for young adults, but for all people who love believable fantasy worlds. This is a world in which dreams and being awake are combined in a fascinating way, and while there are quite a few important characters, it is very easy to know who's who. I was glad that the last few lines of Evarance: Rise of the Shadows by Bonnie M. Clark give you hope that there will be more happening in future books. After all, one or the other question remains unanswered, and after the journey with those characters, you'd definitely want to return to another journey with them." -Kim Anisi



Free Kindle Preview
Evarance – Rise of the Shadows (Enjoy!)
Evarance – Fire in the Mist (Book 2)
This is a work in progress. Stay tuned!